U-PACK group focus on research, development, design and manufacturing of domestic secondary packaging equipment for many years, research and development, design and manufacturing, through continuous development, accumulation of experience and strength enhancement, forge a first-class professional team. With the spirit of innovation, U-pack seizes the opportunity of rapid development domestic in domestic packaging industry, continuously expands and advances in their secondary packaging territory, makes the enterprise constantly bigger and stronger. U-pack has now developed into a domestic professional equipment manufacture who covering the whole line engineering project and equipment manufacture.
As the domestic whole line experts in secondary packaging equipment, U-pack group always persist in customer's satisfaction as the fundamental, accurate analysis of customer requirement, design engineering technology solutions which customized for clients. The professional competence of the whole line design, flexible equipment performance, perfect products and excellent service, won the majority of customers trust and affirmation.
– Professional R&D team
– Exploit several new products every year
– Large proportion of R&D
– Posses more than 8 technology patents so far
– The rising of turnover and employee number and the enlargement of production area result into the rapid development of U-PACK.
U-PACK always pursuit of equipment flexibility to adapt to the requirements of different customers, and to meet the special requirements by constantly improve products and update the configuration. All engineers will be arranged formal training courses of machinery, electronics and electrical components. Senior engineer will lead the junior engineers to install the machine in spot, and proceed after-sale service technical training. After a careful analysis of the problems reflected by the customer, U-PACK technicians will suggest the most effective method to provide the most rapid and reliable technical support.
As the designer and manufacturer of packing equipment and intelligent packing system, U-PACK devotes itself to:

- Innovation technology of packaging industry and supply
– Supply customers the optimum solution
– Effectively improve the production efficiency of industry
– Excelsior service increases the packing earnings
Packaging equipment and packaging solutions can be applied to a variety of industries, of which mainly in the food and beverage industry.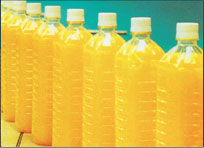 PET、glass bottles, etc bottle packing line
– Mineral water production line
– Tea beverage production line
– Functional beverage production line
– Juice beverage production line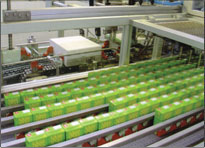 TetraPAK Packing line
– Liquid milk production line
– Tea beverage production line
– Juice beverage production line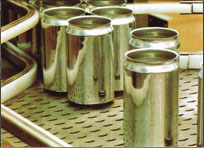 Zip-top can, three-piece can, packing line
– Protein beverage production
– Mixed congee production
– Fruit、meat can production